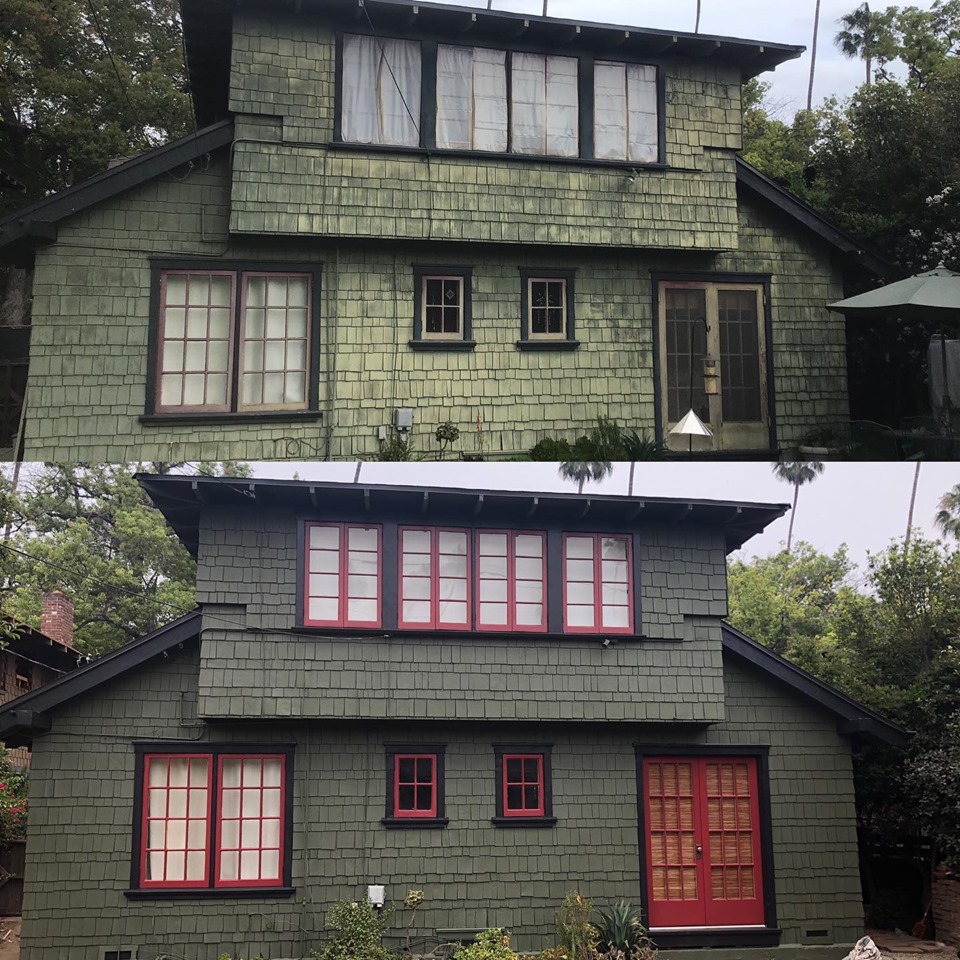 Exterior Painting Project in South Pasadena
This gorgeous wood shingle home in South Pasadena was in need of some exterior rehab to bring it back to its former glory. After some research for a top Pasadena painting company , the property owner contacted us to talk about their goals for the project. After some discussion, it was agreed upon that we were the painting company the job.
The property owner contracted us for exterior painting to include scraping and removing existing paint, prepping the entire worksite, and finally painting the shingles and trim. Our team made sure to take care and preserve the existing shingles so there would be no additional cost in replacing them.
After matching the color schemes, we began work using our new high-performance spray equipment. The finished product was impressive to everyone involved. Not only were the clients satisfied with the appearance of the home, but they were also able to increase the property value.
Project Details
Project Type: Exterior Painting
Product Used: Dunn Edwards, Abatron LiquidWood - Epoxy Wood Consolidant, Abatron WoodEpoxy - Wood Replacement Compound
Exterior Painting Project Gallery
If you are looking for a professional house painter in South Pasadena, CA, call 626-727-2050 or complete our online request form