Are You Looking For A Painting Company in La Canada, CA?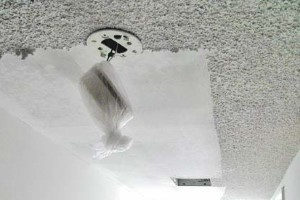 Painting is one of the easiest and most affordable ways to brighten the look of your La Canda home, especially when you can find an experienced house painter who's reasonably priced. If you're looking for a painting company in La Canada who's experienced and competitively priced, call our professional house painters at Bear Island Painting. We'd love to offer you a quote for your interior or exterior painting project.
Some homes in the area need a little more than just repainting, adding fresh new color to the walls or exterior surfaces just isn't enough. There's often old popcorn ceiling texture on the ceiling that needs to come down, old wallpaper to remove, or a dirty roof that needs cleaning. Our professionals can help you with the roof cleaning and other pressure washing chores as well as the wallpaper and popcorn ceiling removal.
Give our La Canada painting company the opportunity to discuss the services you have in mind and go over the details with you. We offer both residential and commercial painting services and can provide a you with a competitive quote.
Interior Painting
Many homeowners decide to tackle their interior painting on their own, only to discover that it's not as easy as it seems. It can take quite a few weekends in a row if you're on your own, especially with the interruptions that invariably take place, such as also needing to get to work or get through the day with children in the house. Often, it's difficult to complete just one room before it becomes too much.
Whether you're stuck in a similar predicament or you know you need help from the beginning, you can depend on our painting company to take on your project and complete it in an efficient way. We've been helping La Canada homeowners with interior painting services for more than 20 years and can offer you the quality results you're looking for.
Exterior House Painters
Repainting the outside of a house is another difficult project that many homeowners don't have time for. It can be impossible for some to complete since it involves climbing on ladders, reaching above the head for hours at a time, and carrying all the tools of the trade up and down and around. We have a team of La Canada house painters who are ready to get your exterior painting project completed for you. Let us take on all the hard work so you can spend your weekends doing better things!
Pressure Washing
It's important to make sure the surface we're painting is properly prepared before the paint is ever applied. Pressure washing is recommended when the exterior surfaces of your house are too grimy for the paint to adhere.
Since we often need to pressure wash before the exterior painting, we offer pressure washing services to home and business owners who just need the regular maintenance it provides to keep their property looking great. If you need roof cleaning, house washing, or deck cleaning services, just let us know!
See What Customers in La Canada, CA are Saying About Us
Bear Island Painting is not rated in La Canada yet! Check back soon for reviews and testimonials in La Canada.
---
If you are looking for a professional La Canada painting company, call 626-727-2050 or complete our online request form