Popcorn Removal Solutions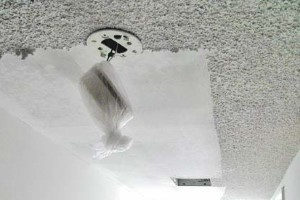 Do you need help with popcorn removal to give your ceilings a fresh, modern look? Our Pasadena painting company can take care of the popcorn removal for you. Then our interior painter can apply a durable primer and contemporary paint color.
Ceilings often don't get the attention they deserve, yet this is a significant area of a home. Popcorn texture gathers dust and grime over the years and it's near impossible to clean. Getting rid of it will make a huge difference in how your home looks and feels.
Popcorn removal takes a lot of work that most homeowners either can't or don't want to do themselves. You can leave the hard work to our experienced professionals who will get the job done quickly and efficiently.
Let our professionals give your home an updated style today with our popcorn removal and painting services. We can't wait to help you beautify your home in the San Gabriel Valley area!
Free Competitively Priced Quotes
Quick & Efficient Popcorn Removal
Modernizing Homes Since 1998
If you are looking for a popcorn removal company in the San Gabriel Valley area, call 626-727-2050 or complete our online request form.