Increase Your Home's Value With Interior Painting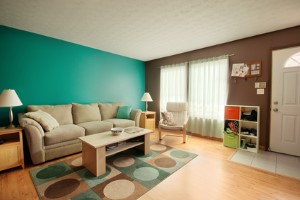 Adding a fresh coat of paint is one of the most convenient and cost-effective ways to boost the value of your home, especially if you're planning on selling it in the future. If you're looking into interior painting as a way to avoid costly transformations in home improvement projects, or maybe you just want to impress potential buyers, keep reading for information on how interior painting can increase the value of your Pasadena home!
How Does Paint Increase Home Value?
Adding a new coat of paint is not as easy as it sounds, especially when you've got a lot of surfaces to cover. Many factors need to be taken into consideration to make sure that you're getting the best deal and not spending more than is necessary.
Here are a few factors you will need to think about to make sure that you are indeed saving money by applying fresh new paint to your house to increase its value:
Cost of labor
Supplies available in your area
Quality of competing listings
The size of your home
How much of your home needs paint
Whether you choose to DIY or hire professional interior painters
If you're unsure of who to call, the Pasadena painters at Bear Island Painting offer affordable interior painting services and more to the local area! Contact us today for a free estimate on your next interior painting project.
Add Value On A Budget
Make a significant change to the value of your house with a splash of new paint on the interior of your home! Whether you are planning a retouch because you want a fresh feel inside your home or to prepare your house for listing, a coat of new paint will increase the value of your home.
If you are looking for a professional interior house painter in West Covina, call 626-727-2050 or complete our online request form