How To Get The Best Interior Painting Results For Your Pasadena Home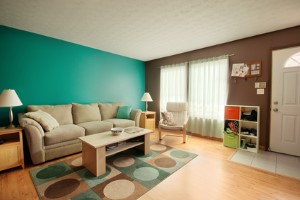 When it comes to interior painting for your Pasadena home, you obviously only want the best possible results. With good results, you'll be adding value to your house rather than taking away from it. Plus, you'll love the change rather than hate it.
Our Pasadena painting company wants to give you a few tips to help you plan your interior painting project so it turns out fantastic. First, know that planning is an important first step for any interior painting project. You'll have to do some thinking about the work involved and how you plan to accomplish it.
Get professional help when you need it.
After you've determined the scope of work necessary to complete your interior painting project, you may figure out that you need professional help.
If you do, there's no harm in getting estimates so you know what it would cost to get professional help. Our Pasadena painting company offers free estimates.
Keep in mind that if you have limited experience, your project can take much longer than it would a skilled house painter.
Ask yourself questions like:
If it takes two months of weekends, am I willing to do the painting myself?
Do I have a good ladder and the tools needed to paint the upper walls and ceiling, or am I willing to invest in them even though I may not need to paint again for years?
Will I need to rely on a friend who may wind up canceling?
Can I produce decent quality work for my interior painting?
Understand what type of paint to use on each surface type you are painting.
Acrylic latex paint is a great choice for many surfaces, but parts of your home will need a different type of paint. For instance, metal doors and cabinets need to be painted with an oil-based primer and paint. Don't apply the wrong paint or it will wind up peeling off once it gets scratched or moisture gets behind it. Do some research and choose the right paint if you want to get the best interior painting results.
Choose a quality primer and interior paint.
No matter what type of paint you need, you'll want to make sure to choose a quality brand. As professionals with more than 20 years of experience, we choose to only use Dunn-Edwards Paints, Sherwin Williams, and Behr. You won't go wrong if you make a selection from these name-brands.
Protect your carpeting, floors, and other surfaces.
The last thing you need is to track paint all over your carpets and floors from your shoes. Spills are also very common with interior painting, so be careful to protect everything before you begin. While you can get cheap plastic drop cloths, they are often very thin and useless.
Get thicker plastic or cloth drop cloths for your floors and use painter's tape to keep paint off light switches. Cover your furniture too if it's still in the room. You wouldn't believe how much spray can come off a paint roller if you move too fast with it!
Speaking of light switches and outlets, it's easiest to avoid getting paint on them by removing them before tackling your Pasadena interior painting project.
If you are looking for a professional interior painting company in Pasadena, call 626-727-2050 or complete our online request form