How To Avoid Pressure Washing Damage To Your Altadena Home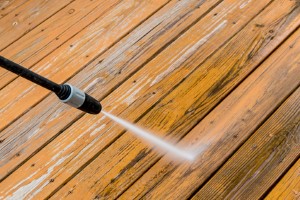 As Altadena pressure washing professionals, we know all too well how pressure washing can damage a home. We've seen all types of mistakes made by both DIYers and so-called professionals. Pressure washing injuries are also a common problem that is best to avoid.
The potential damage that pressure washing can cause is expensive to repair, and you certainly don't want to injure yourself or others. Whether you plan to hire an Atladena pressure washing company or you are going to do the work yourself, you can avoid the common damage causing pitfalls with the following tips from our pros.
Pressure washing can strip paint right off the surface.
The first thing anyone should know about pressure washing their Altadena home is how powerful the water jet can be.
Pressure washing machines are adjustable. A high setting on a commercial pressure washer will strip paint right off the hull of a boat. It's also commonly used to strip paint of industrial metal machinery.
A setting of 4,000 psi can strip paint. Pressure washing at 1,300 psi or lower is safest for house washing. If you hire a professional, be sure to find out what techniques they use before hiring them.
Pressure washing can leave permanent damage to the siding.
One of the most common types of pressure washing damage we see on house siding is pitting, discoloration, and structural damage, particularly on vinyl siding.
The only way to repair the pressure washing damage on vinyl siding is to either replace it or paint it. To avoid damage to any type of siding, use a combination of low pressure and a cleansing formula that is specifically made for pressure washing. A psi of 1000 or lower is safest.
Pressure washing can cut through a sheet of plywood AND your foot or hand.
Safety is always something to pay attention to when pressure washing a house. A high-pressure water jet can cut right through a sheet of plywood, so never point the nozzle at your foot, hand, or other people. You must always have respect for a pressure washing machine.
If you are looking for a professional pressure washing company in Altadena, call 626-727-2050 or complete our online request form