The Premiere Painting Company in Los Angeles, CA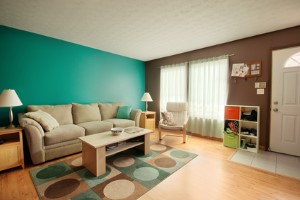 When you need to find a professional Los Angeles painting company who offers quality craftsmanship at competitive prices, look no further than Bear Island Painting. We've been the dependable painting company to call for a variety of painting and pressure washing services in Los Angeles for more than 20 years.
Among the services we provide are interior painting, popcorn ceiling removal, wallpaper removal, exterior painting, commercial painting, roof cleaning, house washing, and deck cleaning. No matter what type of project we're accomplishing, our highest priority is to do it well and do it right the first time.
Let's start by making an appointment for a consultation if you're at the stage where you're looking for estimates. Our local painting company offers service to residents and businesses in the local area, and can provide a reasonably priced estimate for the fine-quality craftsmanship with durable finishes you're looking for.
Interior Painting
Anytime you can customize the look of your home, it makes an incredible difference in how you feel about it. The wonderful thing about interior painting is how it gives you that custom look and feel without the high price tag. It truly is a great way to redesign the interior spaces of a house just by changing the paint colors on the walls. And, it's one of the most affordable ways to get a high-end look.
Our interior painting experts can bring that beautiful, custom look and feel to your Los Angeles home's interior spaces. We specialize in luxury painting finishes and would be happy to assist you with your project. In addition to painting, we can help you take down the old wallpaper and get rid of that outdated popcorn ceiling texture. Let's talk about what needs to be done to bring your home's interior paint up to date!
Exterior House Painters
Exterior painting offers more than one benefit for a homeowner. It not only restores the curb appeal of their house, it also serves to waterproof and protect it from the weather and other elements. Once the paint finish wears after years of exposure, you'll want to be sure the exterior is repainted soon. If your exterior is ready to be painted again, let's make an appointment for a consultation. Our house painters can help you revitalize the curb appeal of your beautiful home and protect it with a high-quality exterior paint that acts as a shield against the weather.
Pressure Washing
Our Los Angeles painting company offers a range of pressure washing services for local home and business owners. Our exterior cleaning services include roof cleaning, house washing, and deck cleaning. We remove irrigation rust stains, algae stains, and other stains with our gentle but effective pressure washing methods.
Contact us for a quote if your deck, roof, or siding has started to look dull, dark, and dingy so that we can restore the original beauty of your property. You'd be amazed at what our pressure washing professionals can accomplish to renew the look of your home or commercial exterior.
See What Customers in Los Angeles, CA are Saying About Us
Bear Island Painting is not rated in Los Angeles yet! Check back soon for reviews and testimonials in Los Angeles.
---
If you are looking for a professional Los Angeles painting company, call 626-727-2050 or complete our online request form