5 Key Qualities To Look For In A West Covina Exterior House Painter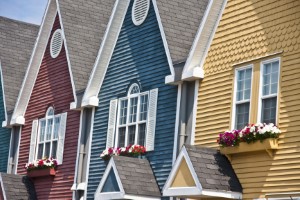 If you are planning to hire a house painter for the exterior of your West Covina home, you want to find one who will can give you the best quality results. The last thing you need is a paint job that looks horrible or doesn't last.
As you call around to get estimates from a West Covina house painter, there are 5 key qualities you want to look for.
Is the house painter licensed and bonded in the State of California?
While you may get a low estimate for exterior painting, you don't want to hire a West Covina painting contractor who isn't licensed and bonded. For your protection, they should always be licensed and insured with the State of California.
Being bonded means they are licensed and have the proper insurance to cover damages or accidents if the painter does something to cause them on your property. Ask the West Covina house painter to provide their certificate of insurance so you can be certain you are not put at risk during the exterior painting job.
Can the house painter pressure wash the exterior before painting?
Not all house painters offer pressure washing, so be sure to ask if they do before you make a decision to hire them. You always want to start with a clean surface before exterior painting or the paint will not properly adhere to the surfaces.
Can the house painter take care of some wood repairs before exterior painting?
Any time you paint over damaged wood, the defects show through the paint job. While the results you get with exterior painting may not seem as important as it would with the exterior, it should be just as important to you. Make sure to ask if they can repair damaged wood on the fascia, eaves, soffit, siding or trim.
Is the house painter willing to scrape off peeling exterior paint?
You want to get rid of any peeling paint before starting with fresh color. Painting over rough edges of peeling paint looks horrible! Ask your prospective painting company if they remove peeling paint so you get a pristine finish that lasts for your home exterior. Make sure they will sand it down smooth instead of just scraping or the jagged ridges will show through.
What paint brands does the house painter use?
You always want quality exterior paint or you'll be redoing the job every couple of years. Make sure the painter uses premium products that come with the best warranty.
They should be applying the paint to the exterior of your home according to the industry standards of best practices in order to keep the warranty valid. If you want the best results for your West Covina exterior painting project, call our house painters at Bear Island Painting.
If you are looking for a professional house painter in West Covina, call 626-727-2050 or complete our online request form